2. Receive your tracking link
3. Upload your creative content from our site
4. Promote Life Line Screening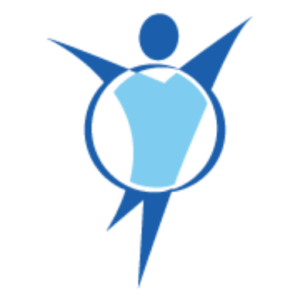 Why Life Line Screening Will Be Your Favorite Affiliate to Promote:
Life Line Screening provides peace of mind or early detection to its customers for risks of chronic illnesses such as Stroke and Cardiovascular Disease, a critical service you can feel good about promoting.
All of the content is ready for you. Check out our approved marketing content here.
TAKE 2 MINUTES TO LEARN ABOUT LIFE LINE SCREENING
Life Line Screening is the premier provider of preventive screenings for cardiovascular disease and stroke risks.  Since 1993, the company has performed over 10 million screenings across the United States. Each year, Life Line Screening identifies enough people with undetected illnesses to fill a football stadium.
Preventive screenings performed by the company provide peace of mind or early detection for risks of cardiovascular disease and stroke for anyone over the age of 50.  People under the age of 50 can get screened if they have risk factors, such as family history of strokes or cardiovascular disease, obesity, high cholesterol, diabetes, smokers, high blood pressure, etc.
What is the Life Line Screening Affiliate Offer?
Customers get a screening package for $149
(Special Package Pricing 50% Off)
Included Screenings:
Carotid Artery Screening (Plaque)
An ultrasound is performed to screen the carotid arteries (a pair of blood vessels in the neck that deliver blood to your brain) for buildup of fatty plaque. This buildup, called atherosclerosis, is one of the leading causes of stroke.

Peripheral Arterial Disease Screening
An Ankle-Brachial Index (ABI) test is performed using blood pressure cuffs on the arms and legs. It is important to screen for PAD because it increases the risk of coronary artery disease, heart attack, or stroke.1

Abdominal Aortic Aneurysm (AAA)
An ultrasound is performed to screen the abdominal aorta for the presence of an enlargement or aneurysm. AAA can lead to a ruptured aortic artery, which is a serious medical emergency.

Atrial Fibrillation
A 6-lead electrocardiogram (EKG) is performed by placing sensors on the arms and legs to screen for Atrial Fibrillation. AFib can lead to blood clots, stroke, and heart failure, and other heart-related complications.2
Osteoporosis Risk
An ultrasound measurement of the shin bone to determine abnormal bone mass density.


1 https://www.heart.org/en/health-topics/peripheral-artery-disease/about-peripheral-artery-disease-pad
No single screening can detect all risk factors for all conditions, such as and including the presence of coronary artery disease.
2 https://www.heart.org/en/health-topics/atrial-fibrillation

Digital / Affiliate Marketing is not for everyone, but Life Line Screening knows their stuff. Working with the team for 2+ years, they know their goals, they know the marketing that works for their consumers, and they are responsive to change. We are looking forward to many more years of growth and couldn't be happier to do it with a better company.               ~Daniel W. from Madrivo
Who do I reach out to with questions about the Life Line Screening Affiliate Program?
For all questions related to the Life Line Screening Affiliate Program please reach out to our Affiliate Manager at 
alicia.botyrius@llsa.com
.
Which affiliate program do you use to track sales? ​
Our affiliate program uses HasOffers.  We will supply you with login information after you submit your affiliate application.
Where do I obtain my marketing content?
All of Life Line Screening's content such as emails, banners, images, social media, and ad copy can be found here. If you are unable to find what you are looking for, please contact Alicia at
alicia.botyrius@llsa.com
.
How often are commissions paid?
What is the affiliate sales structure?
• Preventive Health Screening Package = $90 CPA

How are my sales tracked?
We will supply you with access and login to HasOffers to track your sales once your Affiliate Agreement is submitted. ​
Can I promote Life Line Screening in PPC?
We do not allow affiliates to bid on Life Line Screening branded keywords on any online auction platform (i.e. Google, eBay, Amazon, Bing).
What is the length of the affiliate cookie?
The affiliate cookie is 90 days.